CAMPFIRE
Campfire Restaurant at its core is designed to allow for freedom in a natural, earth-centered, camp aesthetic setting that pairs well with a deletable selection of no-frills bar and grill platters.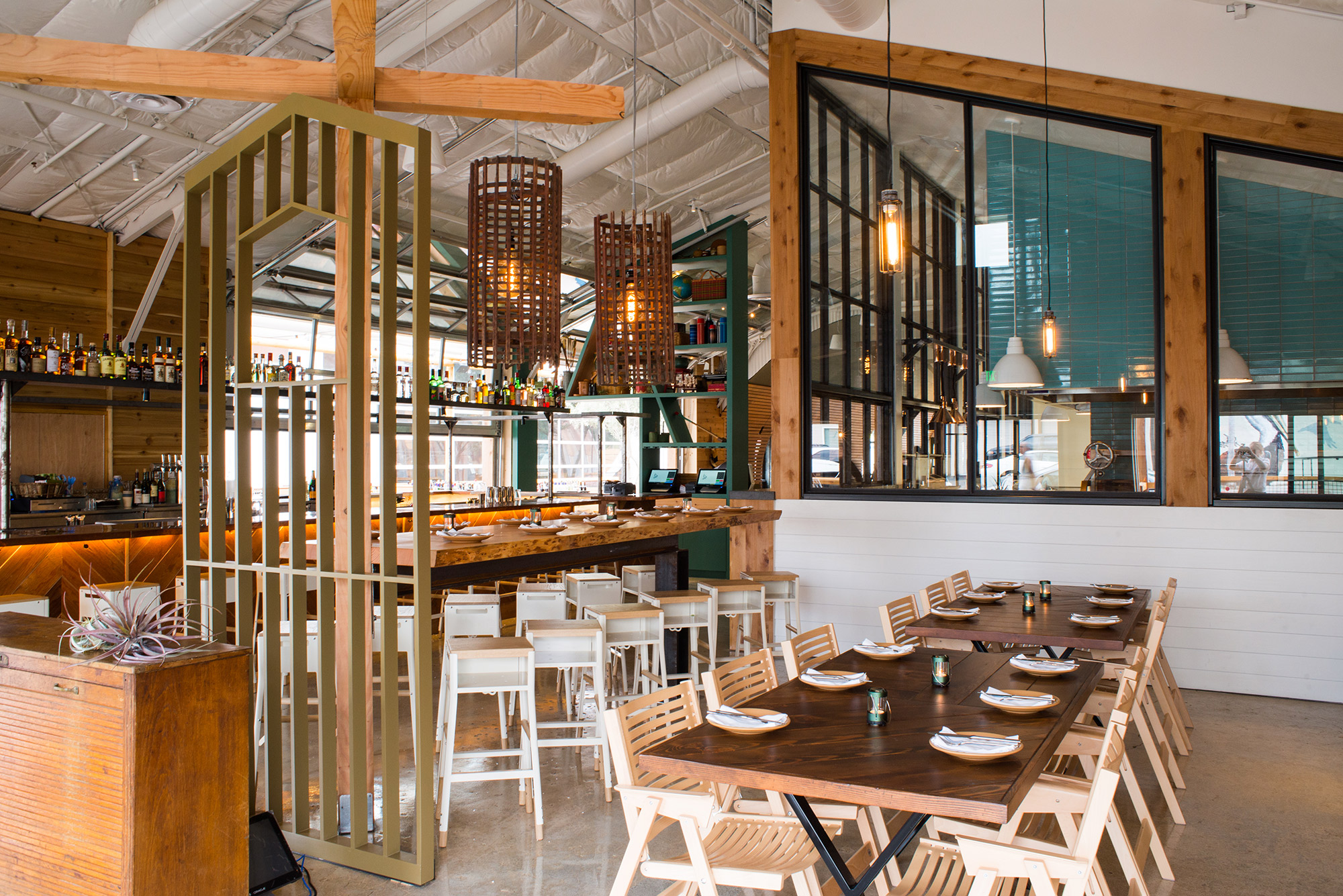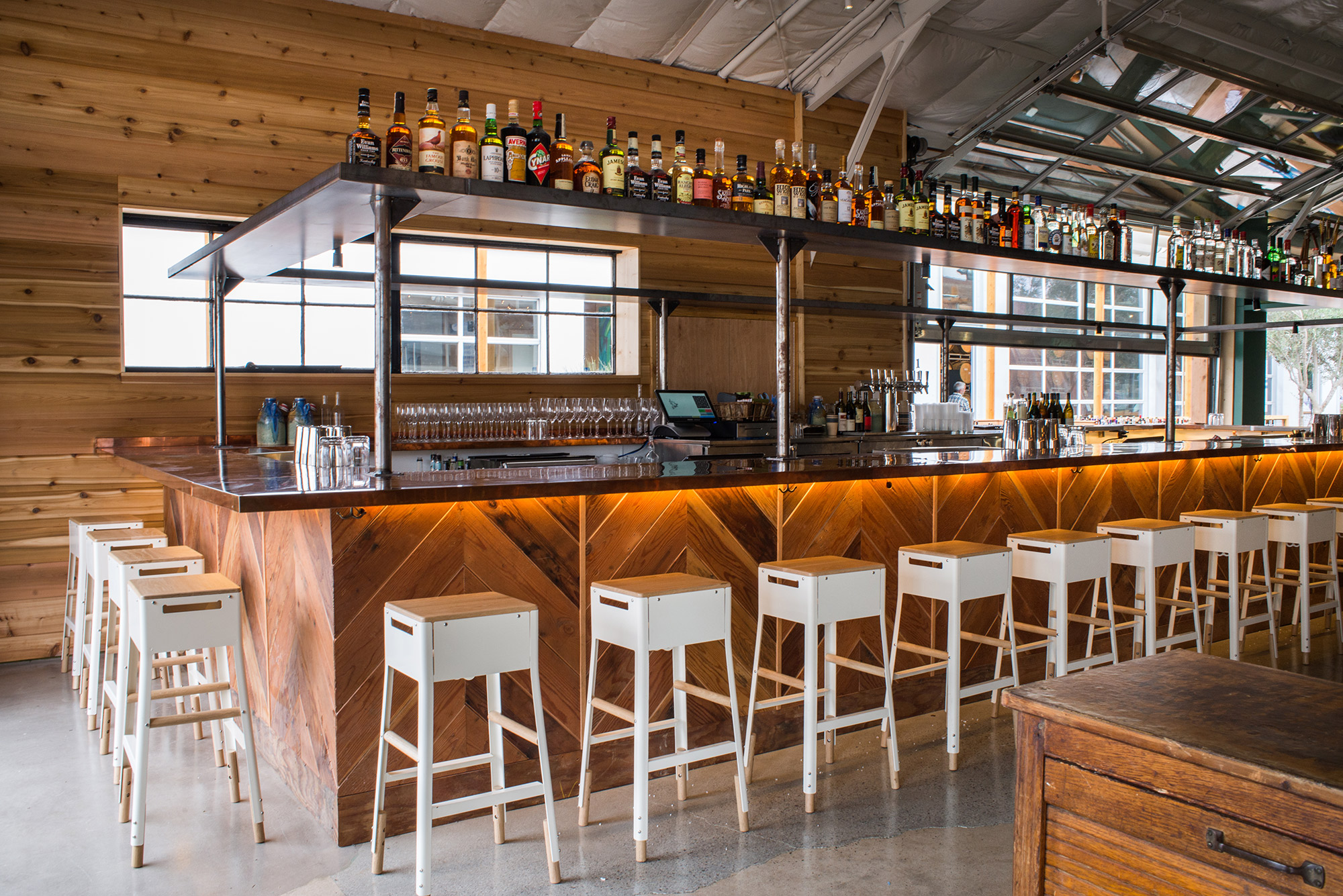 Campfire is a project we completed in collaboration with Bells & Whistles and John Resnick. The restaurant located in Carlsbad, CA opened its doors in September 2016.
Campfire was once an auto repair shop with a rustic exterior, and, while it retained that exterior, along with the iconic WWII-era Quonset hut in the back, it has since gained many highly-notable features.
As you walk into the space, the first impression is the 3,000sf seating and bar area with attractive accommodations that make use of reclaimed wood for tabletops. The interior design is centered around the kitchen, 1,000sf in size, that openly exhibits views of the grills and smokers. A mountain mural on the wall, etched entirely on wood, along with the use of canvas as a ceiling cover, provide conversation pieces and nature-centered backdrops.
A gander outside reveals the 1,000sf patio, lined with olive trees down the center, to make for a spacious and naturally attractive scene. Together, the patio, hut and earth-toned interiors create the camp vibe that adequately describes Campfire.
PROJECT SUMMARY
Client: Campfire
Typology: Hospitality
Location: 2725 State St, Carlsbad, CA
Size: 4,000sf
Status: Completed in 2015
Interior Designers: Bells & Whistles
Photographers: John Dole & Lyudmila Zotova