BROKEN SPANISH
Broken Spanish is a dining place for formal occasions - from the terracotta lighting fixtures, oak wood seating and hand-crafted tapestry, it means business as much as the Chef's food does.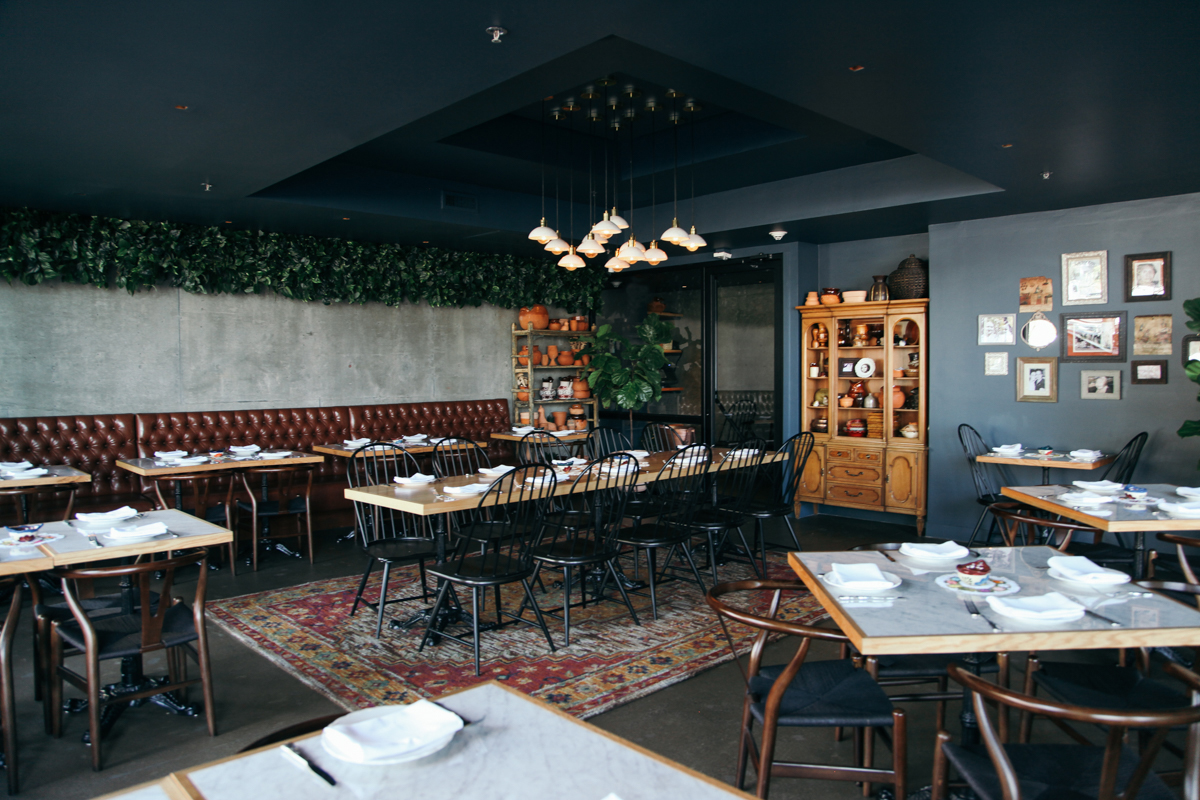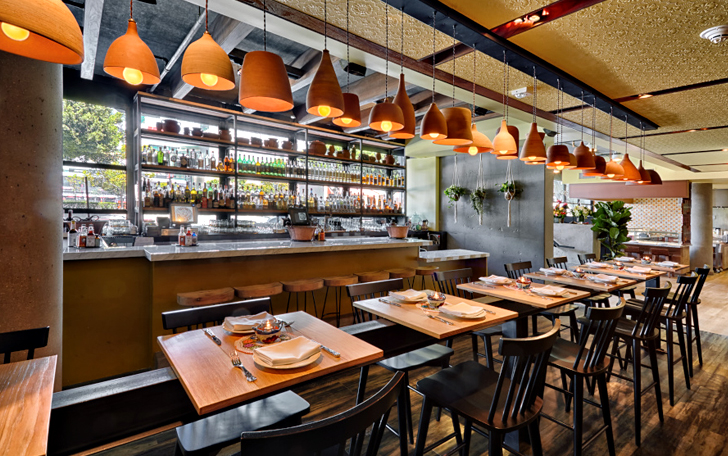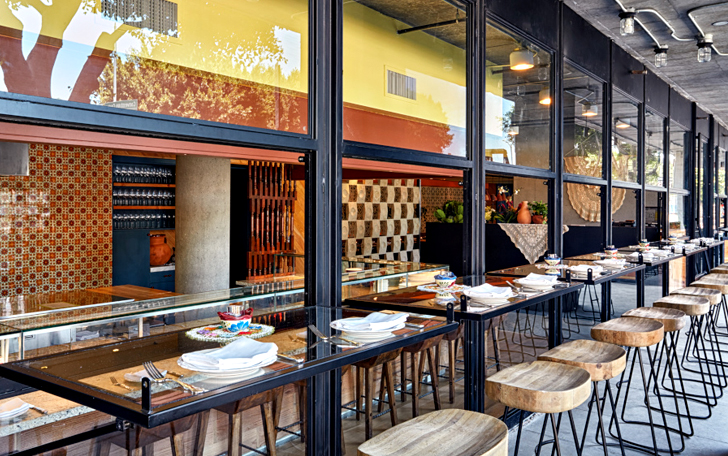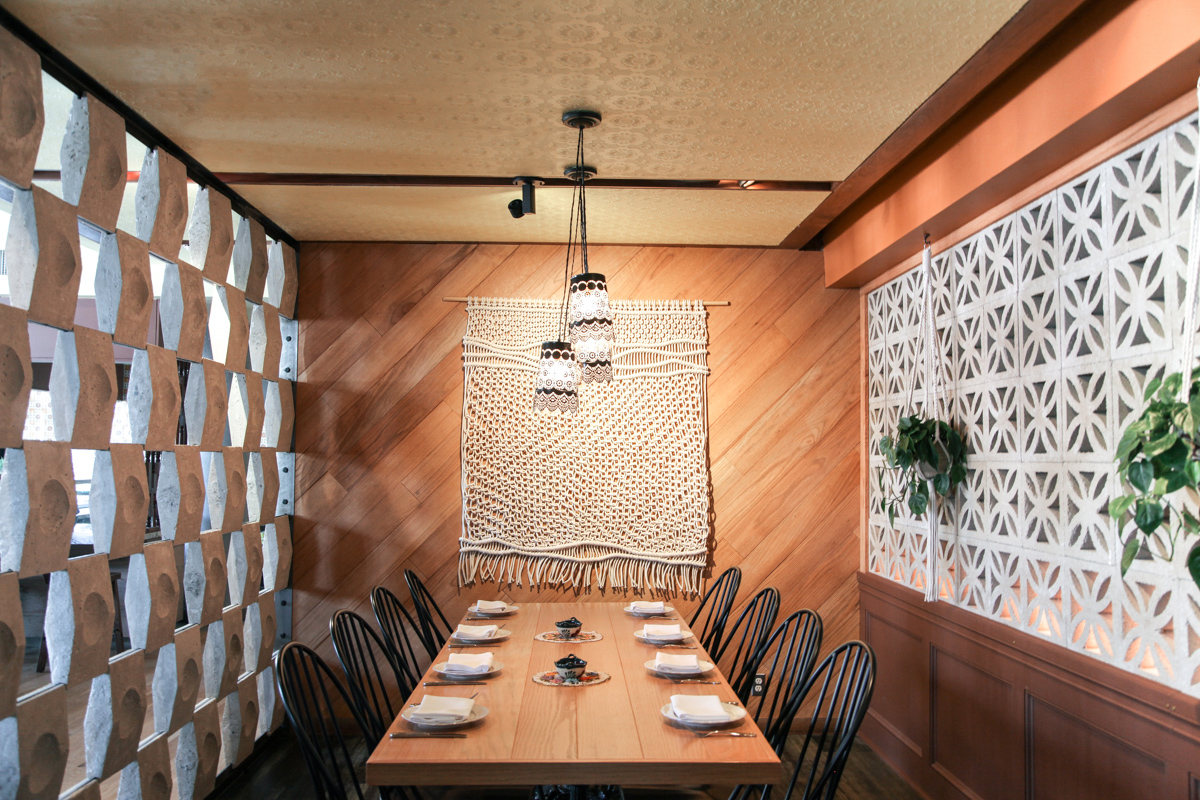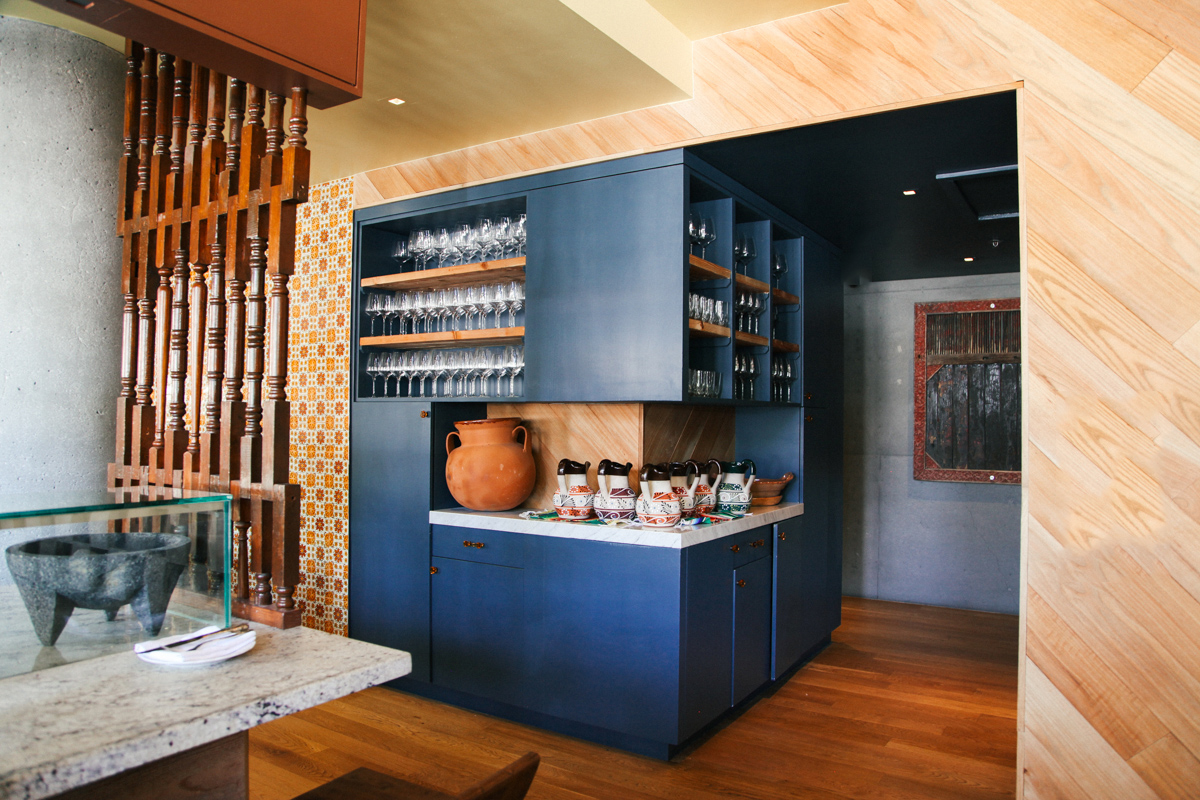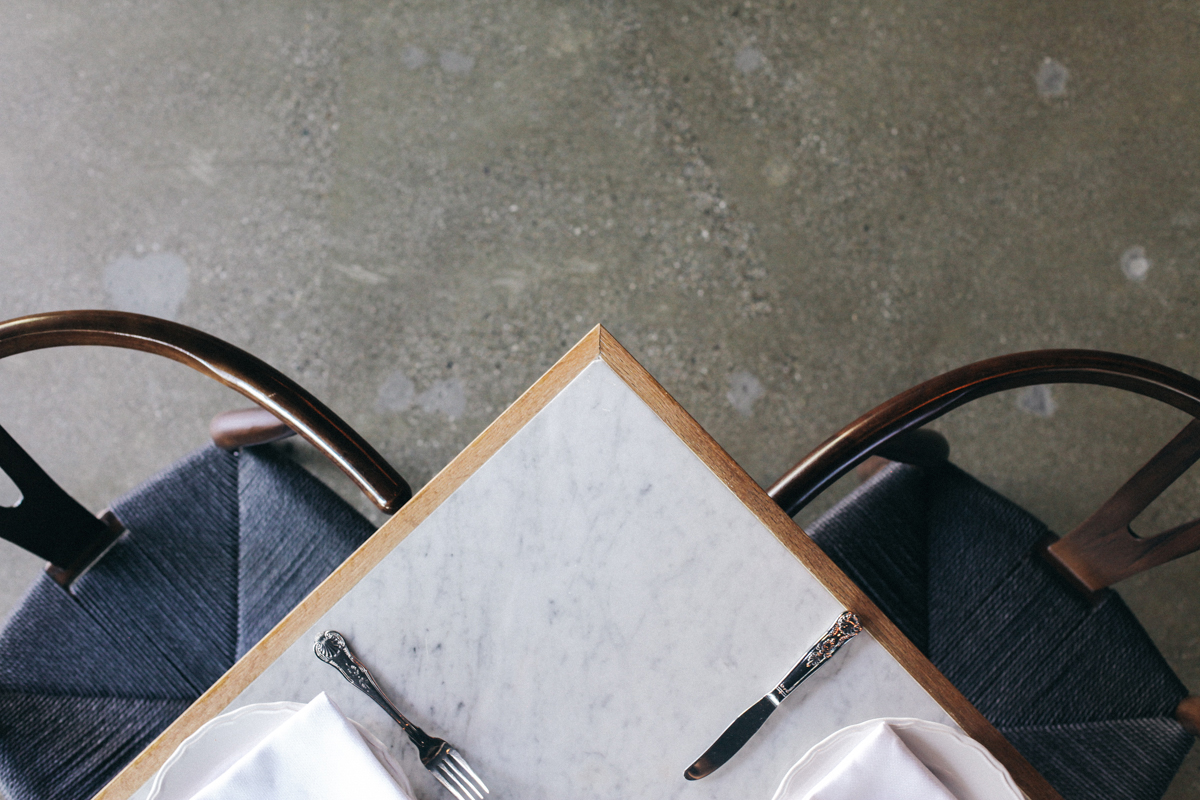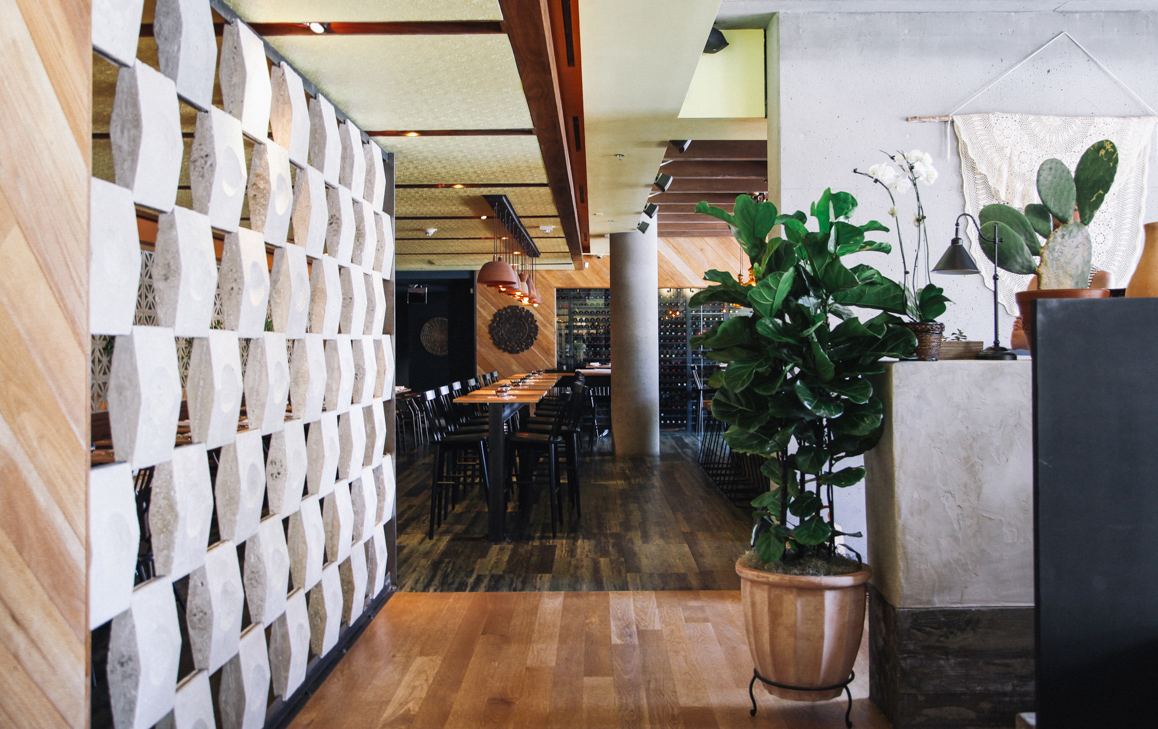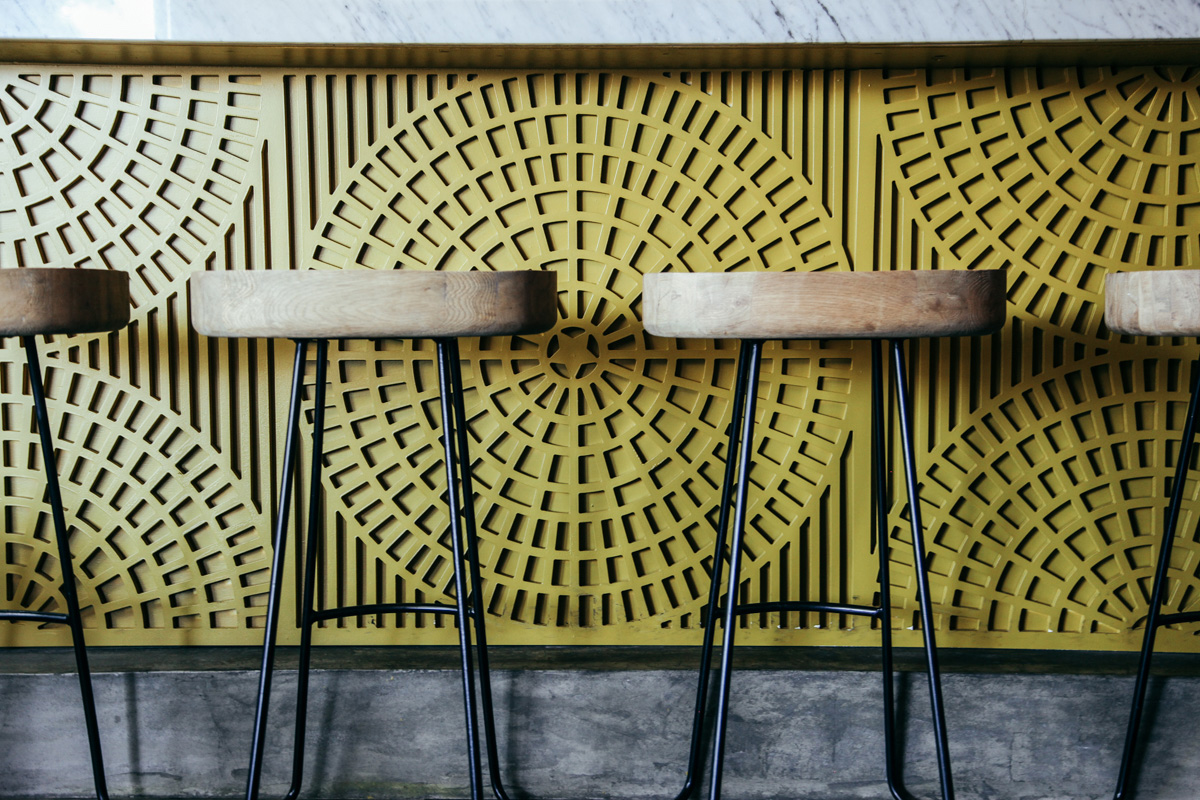 The fare at Broken Spanish is authentically inspired, representing a city of migrant-rich flavors through the lens of LA-native Chef Ray Garcia. Completed in collaboration with interior designers Bells & Whistles, Broken Spanish acts as the formal dining counter-part to B.S. Taqueria.
The tension between tradition and modernity is explored in the cuisine and beautifully manifested in the interior design throughout the space. Traditional furniture, colors and textures are used, often for slightly different purposes than originally intended, but the most prominent element that inspired the way we conceptualized the design is the manhole cover that reads "Los Angeles / Made in Mexico" as it demonstrates precisely the tension we were aiming to depict.
The restaurant that existed before Broken Spanish was closed off to the street, so we responded by creating an open design in which the formal dining area is open to the public street via immense glass sliding doors, and we also added street-side seating, allowing the restaurant to provide a full al fresco dining experience.
PROJECT SUMMARY
Client: Broken Spanish
Typology: Hospitality
Location: 1050 S Flower St, Los Angeles, CA
Size: 2,000sf
Status: Completed in 2015
Interior Designers: Bells & Whistles
Photographer: Jennifer Puno