SWEAT NSK
Sweat NSK was constructed in a minimal footprint to creatively store inventory and give the feel of a walk-in designer closet, featuring the best curated selection of women's activewear.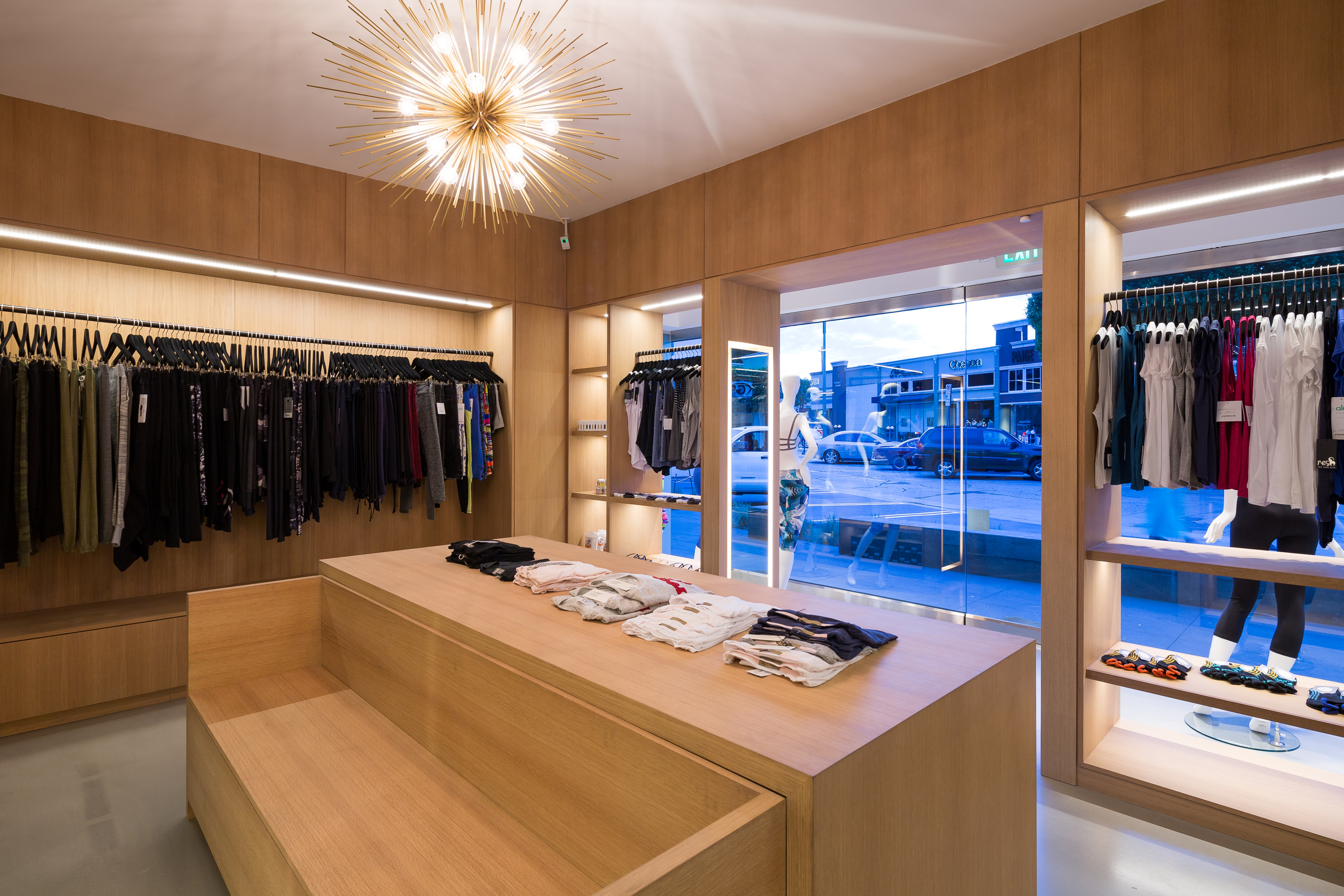 We completed Sweat NSK in 2015, and it saw its grand opening in June of that year.
Sweat NSK sports a 733sf space, constructed as a walk-in designer closet from start - with Sweat product displayed behind the glass windows at the front and center of the store - to finish, where at the back of the store the customer can stand and make her decision in front of two parallel-facing mirrors.
California oak and hints of Sweat-blue make up the material pallette of the space.
This luxury shop stocks a mix of women's workout apparel, accessories and eco-friendly gear, including selections from such fashion brands as Live the Process, Vie Active, Garb Luxe, Chill by Will and LA's own LNA, as well as many others.
PROJECT SUMMARY
Client: Sweat NSK
Typology: Retail
Location: 11731 Barrington Ct, Brentwood, CA
Area: 733sf
Status: Completed in 2015
Photographer: Zhejia Dai