NORTON APARTMENTS
An 8-unit residential building designed to allow for the enjoyment of Southern California life to its fullest as it includes a central courtyard, roof decks and ample spaces for comfortable movement within the complex.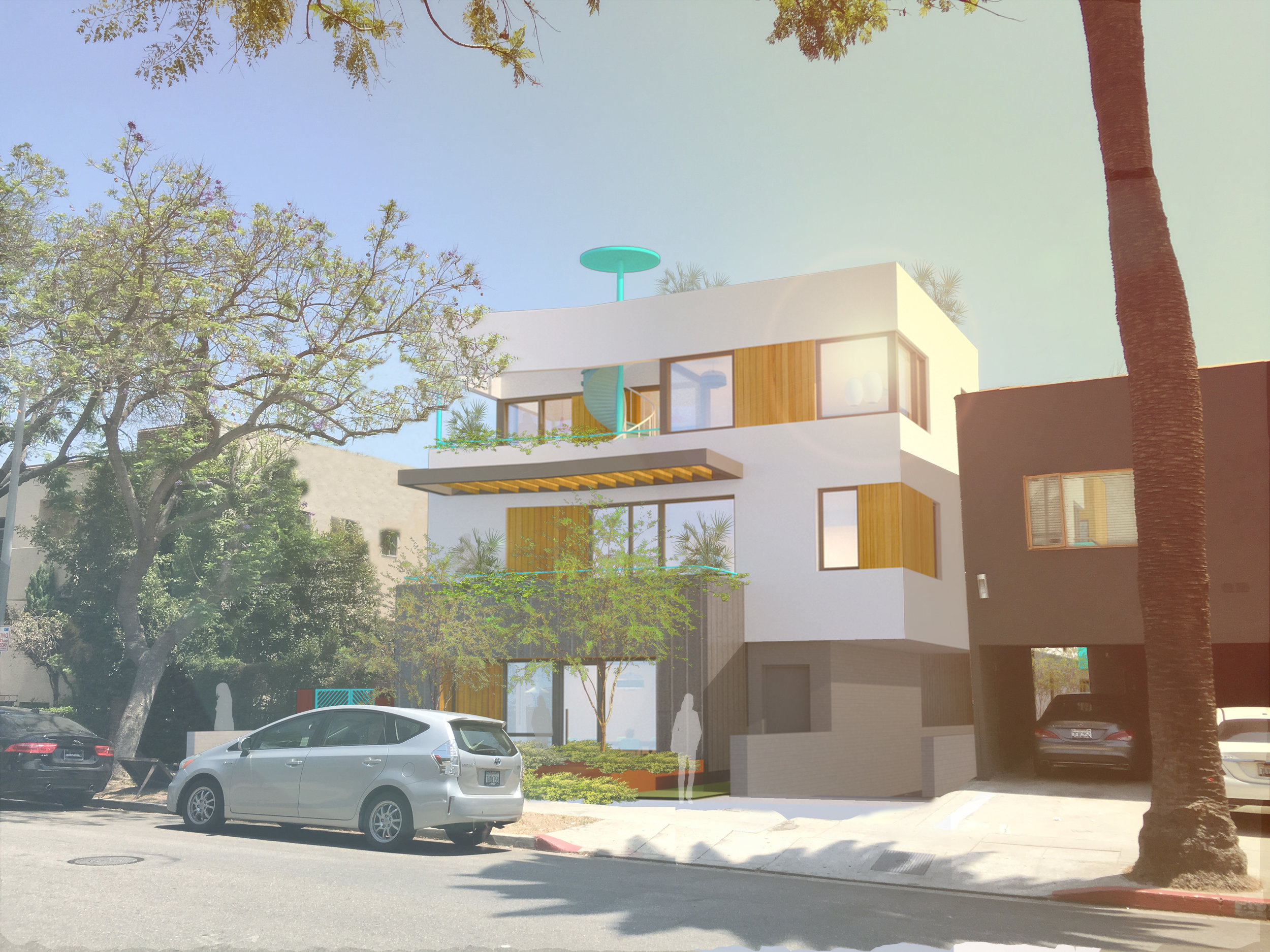 The Norton Apartments are a three-story building over a subterranean garage. Each residential floor is skinned with a different material, color and texture as a way to add hierarchy and scale to the facade. Each story is further differentiated through slight setbacks, overhangs and angled walls. The space has a central landscaped courtyard that serves as a circulation hub for the building itself, but more importantly it is the gathering place for apartment residents.
Ample exterior spaces and roof decks afford tenants access to enjoy the Southern California weather within their space.
PROJECT SUMMARY
Client: Drexel Construction Management LLC.
Typology: Housing
Location: West Hollywood
Units: 8 residential units
6 units w/2 bedrooms & 2 baths
1 unit w/1 bedroom & 2 baths
1 unit w/1 bedroom & 1 bath
Size: 15,000sf
Status: In progress