B.S. TAQUERIA
B.S. Taqueria provides the ideal backdrop for Chef Ray Garcia's rift on convention with eccentric design elements from the vibrant, earthy color palette to the very fitting woven pillows and papel picado decorations.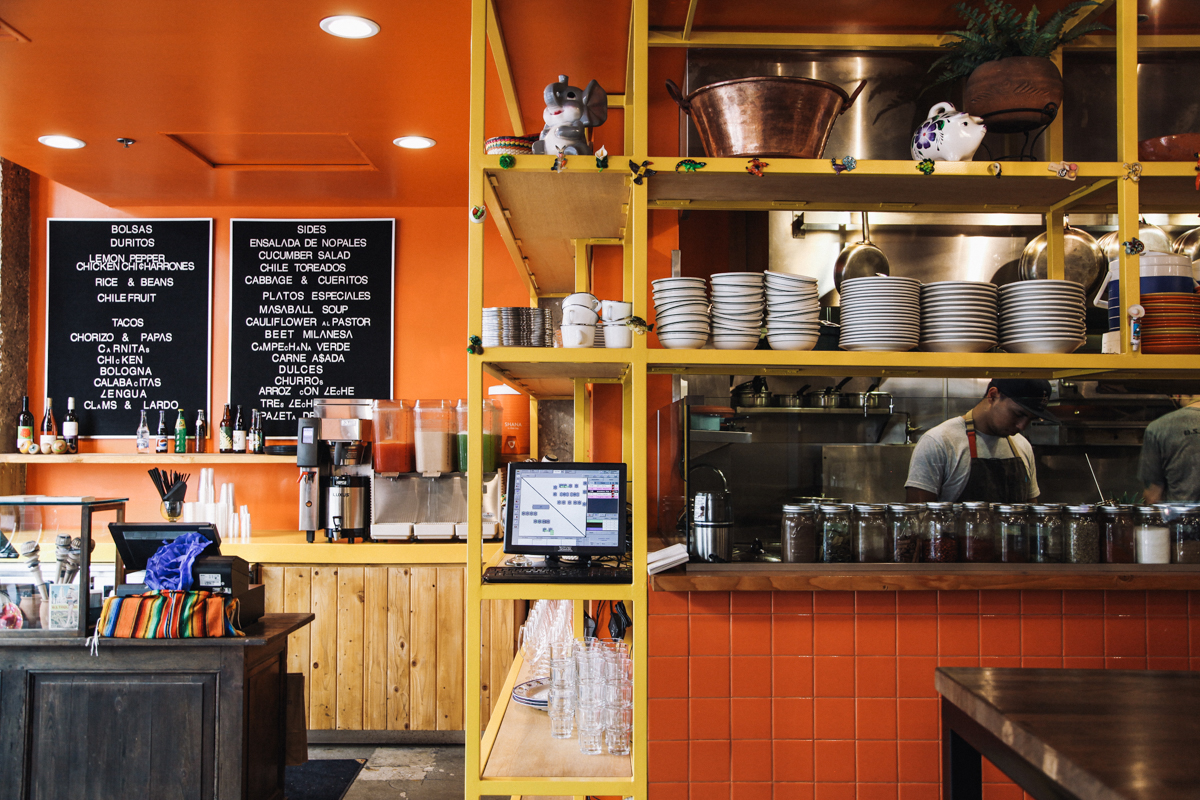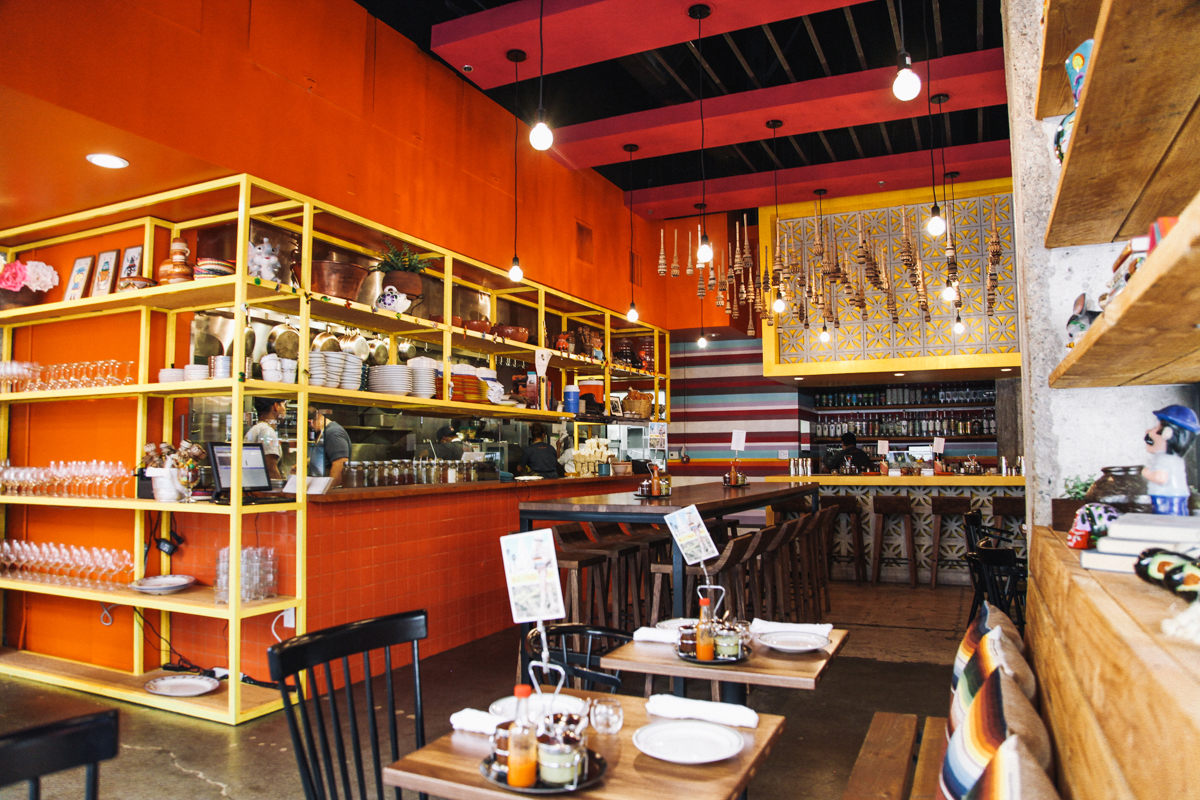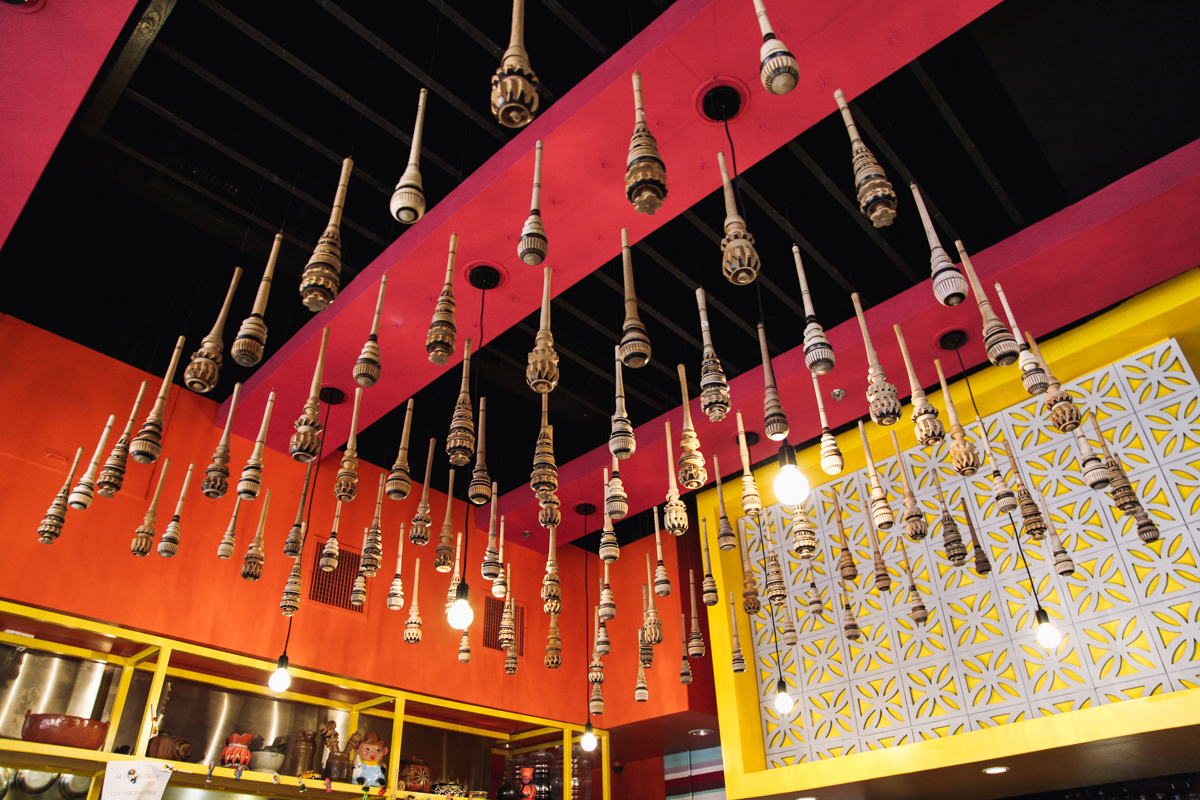 B.S. Taqueria is the complimentary eatery to Broken Spanish, designed to reflect the casual Mexican food items offered by Chef Ray Garcia.
With this iteration, the Chef requested a more organic, down-to-earth experience in which his dishes could be well-represented, and we made sure to pull out all the stops. In collaboration with Bells & Whistles interior designers, the space was designed with mahogany chairs and tabletops for certain seating areas, woven cushions and draperies, traditional Mexican paper cut-out decorations known as papel picado art designed with the B.S. Taqueria logo, eating utensils on display, a custom molinillo chandelier, which serves as a centerpiece in the main dining room, and many other interior notables including hard wood structural support columns that stand out in contrast to the vibrant-colored walls.
PROJECT SUMMARY
Client: B.S. Taqueria
Typology: Hospitality
Location: 514 W 7th St, Los Angeles, CA
Size: 2,000sf
Status: Completed in 2015
Interior Designers: Bells & Whistles
Photographer: Jennifer Puno